Taren Point Titans is a junior rugby league club located in Sydney's Sutherland Shire.
Taren Point Titans home ground is:
Gwawley Park
133-139 Taren Point Road
Taren Point
We are taking registrations for:
Boys Tackle:  12 years to Open age
Boys & Girls Tackle: 4 years to 12 years
Girls Tackle: 12 years to Open age Tackle
Girls Tag: 6 years to Open age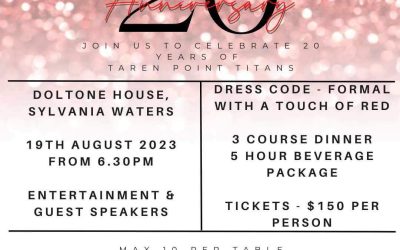 Join us to celebrate 20 years of Taren Point Titans. Final numbers needed by Sunday 23 July - payment not required till August - but please let us know if you will be attending. Call Brett on 0402 089 603 for ticketsrday, 29th July 2023....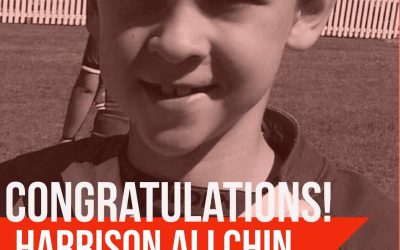 CONGRATULATIONS Harrison Allchin on reaching his 100-game milestone with Taren Point Titans. We are so proud of you and can't wait to see you run out for your 100th game down at Gwawley Oval on Saturday, 29th July 2023....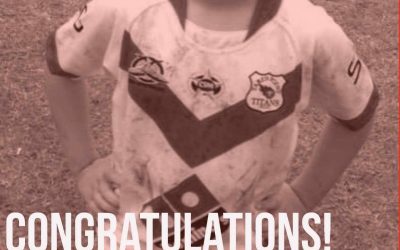 CONGRATULATIONS Darcy Flood on reaching the 150g-ame milestone with Taren Point Titans. We can't wait to celebrate with you down at Gwawley Oval on Sunday, 30 July, 2023. #tarenpointtitans #150games #congratulations